About Davao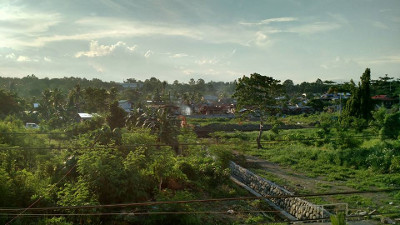 Davao is located in the southern Philippines on the island of Mindanao. It is the 4th largest city in the Philippines with a population of over 1.5 million people. It is also the largest city on the island of Mindanao, which makes it a hub for trade and commerce.
Language
The native language is Visayan or Cebuano. Visayan has it's roots in the Philippines but also has a significant Spanish influence due to Spanish colonization. Many Philippinos also speak English as it is taught in schools and generally used in commerce. Most signs and products you'd find in Davao are in English.
Lifestyle
Davao is a definite mix of the poor and rich. At local high-end malls you can find stores like Calvin Klein and Armani. Travel just a short distance from there and you'll find people living in shacks.
Religion
The predominant religion in the Davao area is Catholic. Although most are Catholic simply because it's the norm and don't tend to have a strong faith. There are also a lot of Muslims in the area especially toward the western side of Mindanao. Additionally, many of the locals who live in more remote villages and even some in the cities have very animistic beliefs.
Weather
Davao sits just above the Equator. So the weather remains fairly consistent year-round with lows in the low 70s and highs in the high 80s. Humidity also tends to stay consistently around 80%. It rains about 260 days out of the year, but most of the rain occurs during the night.